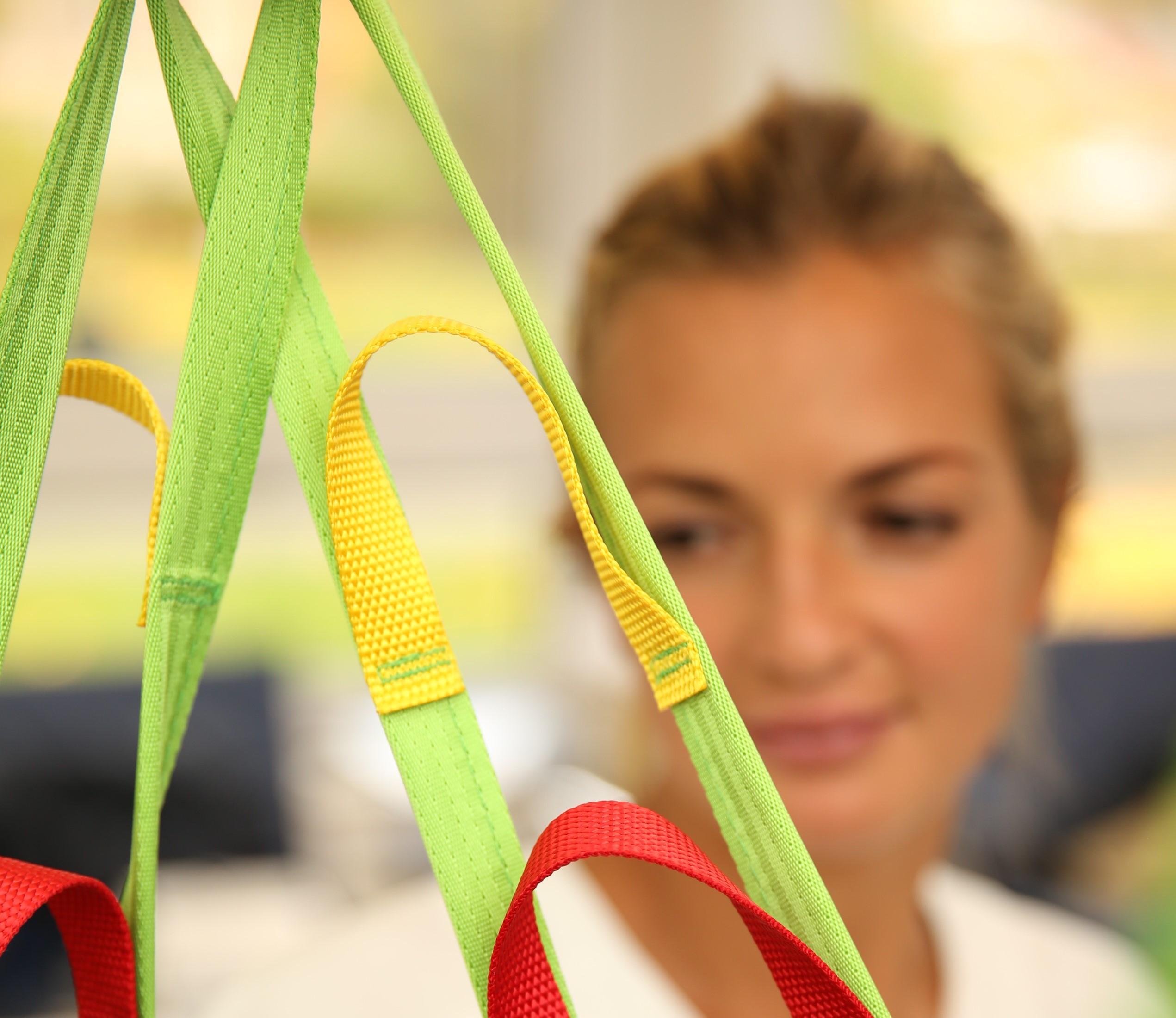 Let our

products do the heavy lifting

For caregivers, the risk of musculoskeletal injuries is extremely high with manual lifting, transfers, and repositioning of patients. One-third of all reported occupational injuries in health care result from heavy lifting, and 7 out of 10 caregivers consider their work to be heavy. Letting our products do the heavy lifting minimizes risks associated with manual lifting as well as reducing unnecessary strain on the body.

The human Care range of lifting solution products include ceiling lifts, ceiling hoists, mobile lifts freestanding gantries, rails and slings. Our sling portfolio has increased over the years and as our client you have a large selection can offer you e-clip and or loop slings.

Below you will find more information about all our Lifting Solution products.
Our

ceiling lifts / ceiling hoist selection

Our ceiling lifts have the capacity to transfer clients in both hospital and home care environments. The ceiling lifts and ceiling hoists include Altair, HeliQ fixed overhead lift and Roomer S which is portable and can take clients from room to room without major construction to facilities through its innovative design.

All three of these products were designed to fit varying needs in our client's day to day lives. Inside the Altair and HeliQ there is also an advanced technology platform allowing our clients to track all collected data after using the lift. The platform also allows clients to measure the lift's performance and estimate when it needs service.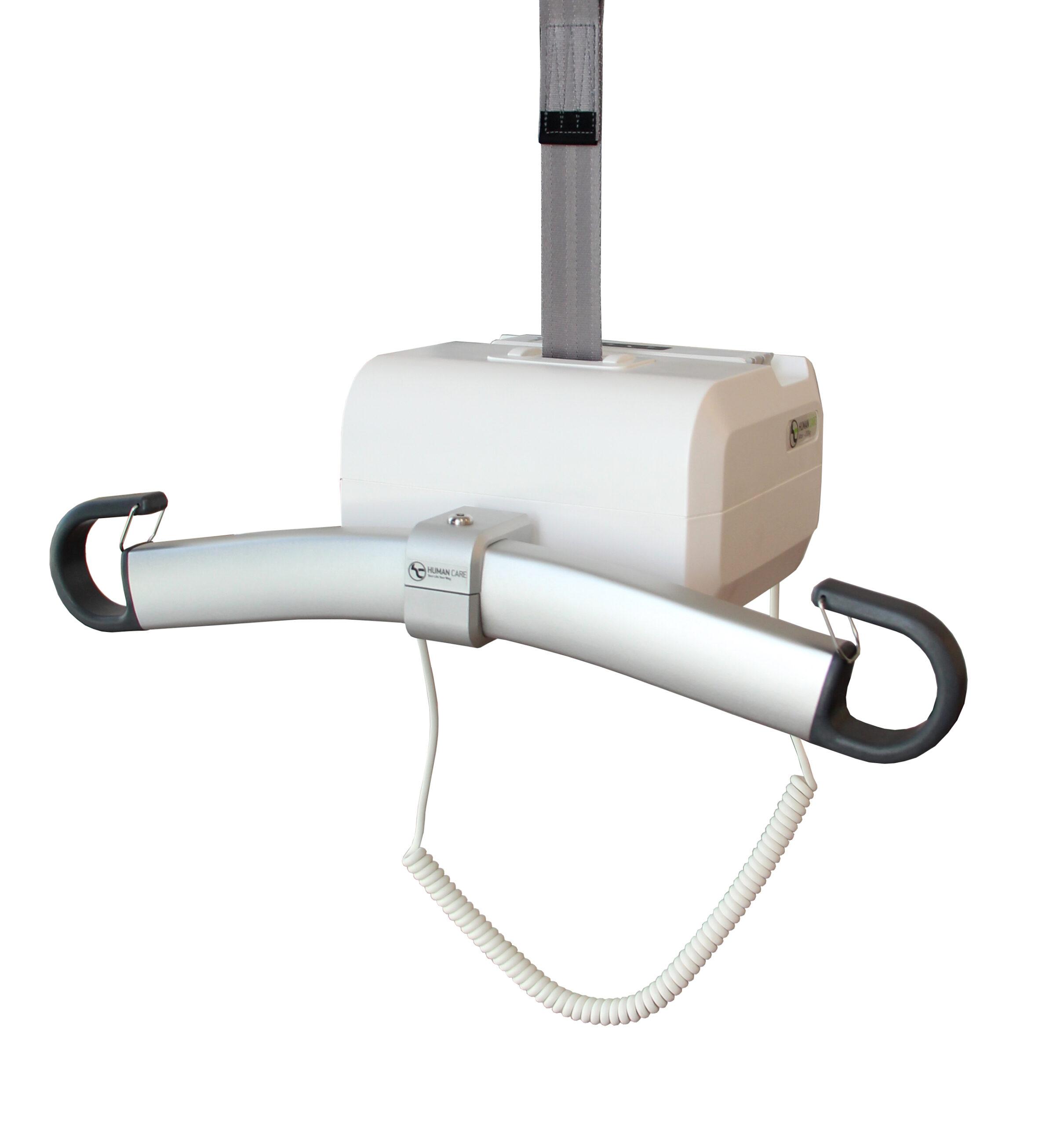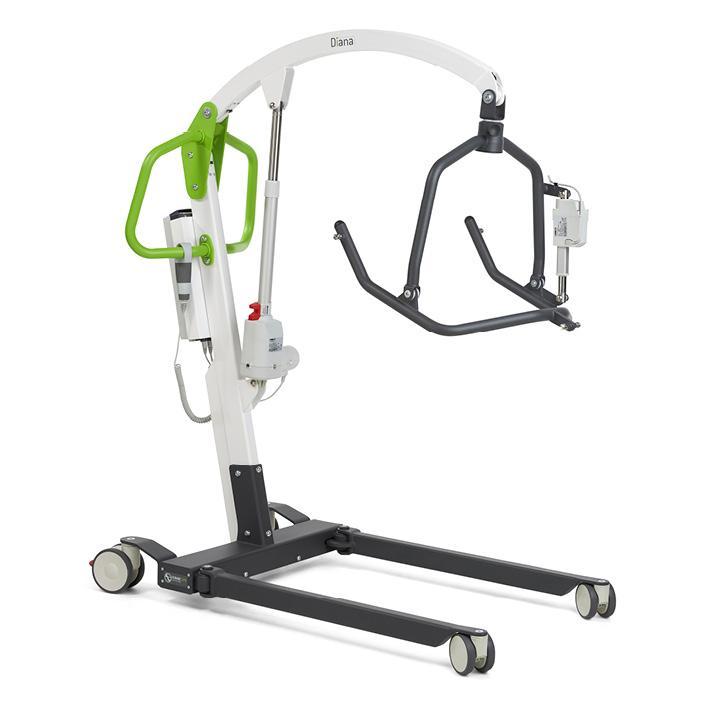 Mobile

lifts

Our mobile lifts are part of a large portfolio for all markets and needs. We offer the mobile lifts Diana II and the Diana II Comfort, easy for care giver to maneuver, leaves the client feeling safe. The Tonya II is our very own children's lift, specializing in lifting your little ones safely and comfortably.

The Alzaro is the perfect choice when a strong, sturdy floor lift is required. The Alzaro features a curved boom which allows for a greater lifting height without the user getting too close to the lift and comes complete with a loop hanger bar. The Levanto is a safe and comfortable standing and transfer device designed to help patients with some trunk balance and weakened leg muscles to stand up with a natural motion pattern.  It features clip sling attachments and its overall compact footprint makes it the ideal option for smaller spaces or home use.
Our wide

range of slings

If you have a look at our sling selection on our webpage you will see that they are all categorized to make it easier for you to find the correct model for your clients. The product categories vary from high back, medium and low back, hygiene, single patient use, bariatric, stand-up, gait training, lying position and e-clip.

Our slings are made out of a large variation of materials which makes it easier to equip different kinds of needs. Soft Air Mesh and Polyester models are really soft making it easier for both caregiver and client when using. Our net models are great in wet or humid spaces and it dries quickly.

Our sling models come with and without reinforcements, handles and padding. They also come for standard size clients as well as bariatric clients. All to fit the widest range of clients as possible.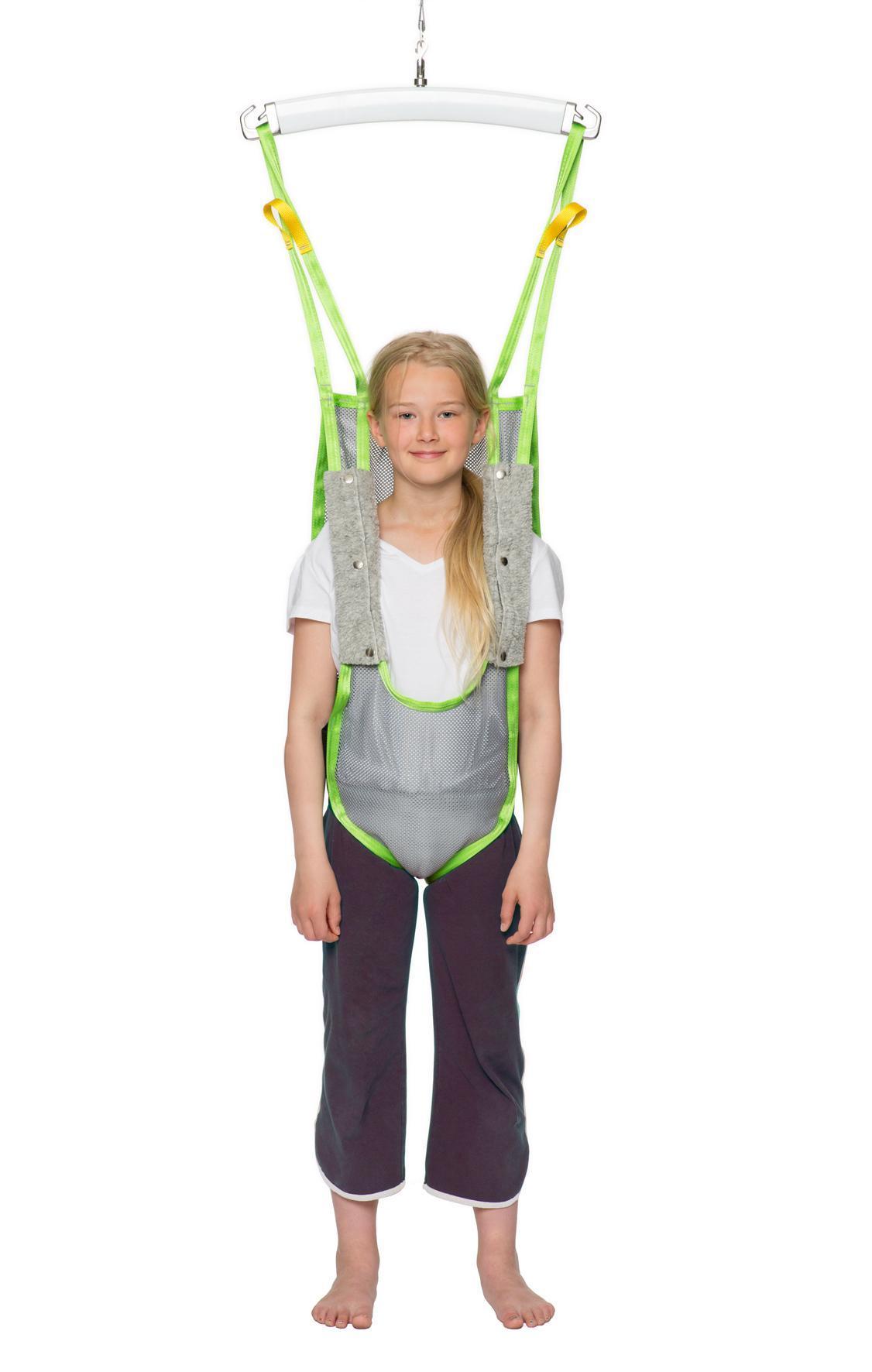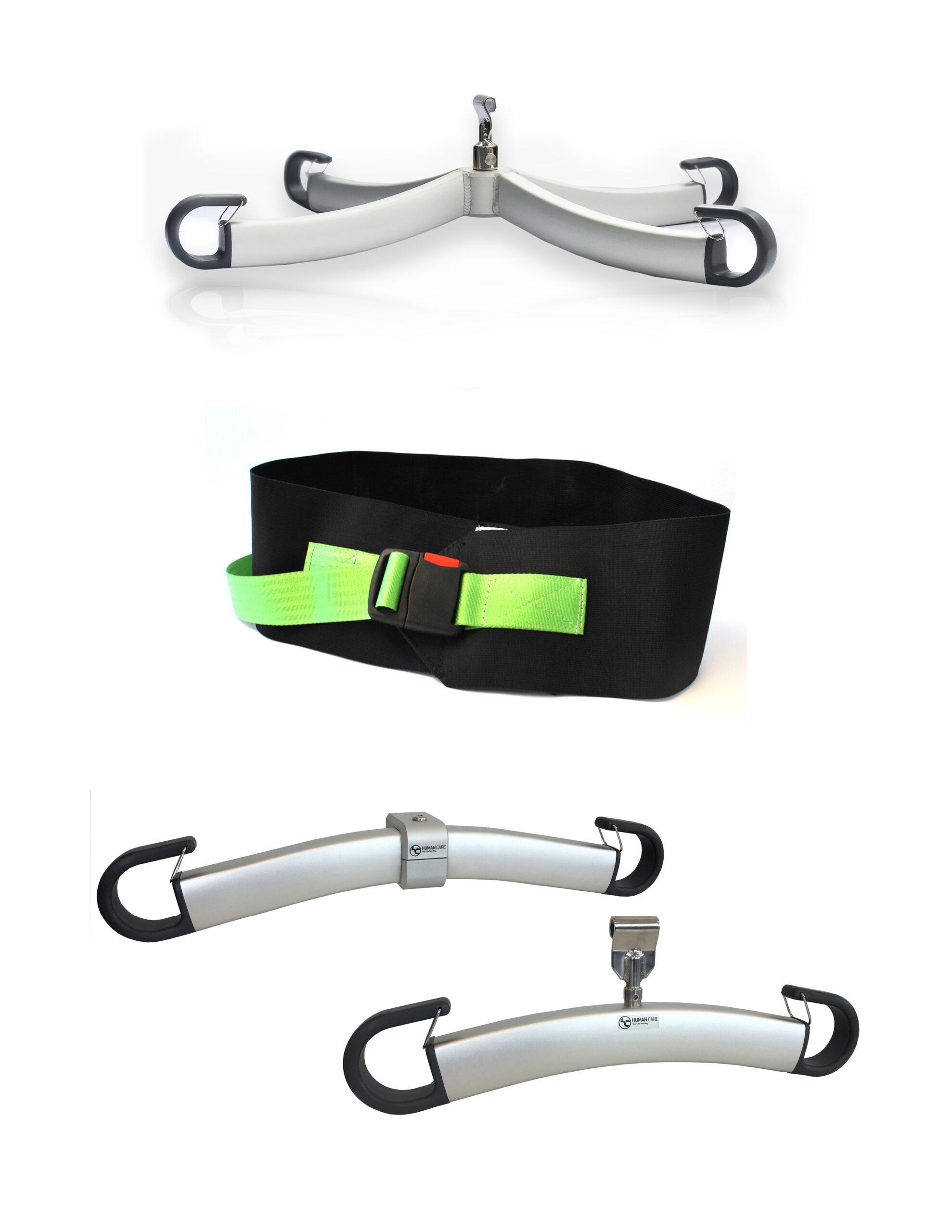 Lifting

Solutions Accessories

Sometimes products need accessories to fulfill every client's need. Therefore, Human Care provides a vast portfolio of Lifting Solutions Accessories. All of them are categorized by main products to make it easier for you, our clients, to find and chose the right ones for your needs.

For our ceiling lifts we have several different accessories. The hanger bar 4 point for HeliQ, the hanger bar 2 point as well as the 4 point powered spreader bar. We also carry accessories such as medical grade scales, lift chargers, lift trolleys and Reacher arms.

For our mobile lifts we have two different hanger bars: hanger bar 4MSB and Hanger bar 2-point for Diana II.

For our slings we offer waist belts, leg paddings, hip belts, neck pillows and among other things extension loops as accessories.

Rail accessories include gates, turntables and rail system accessories.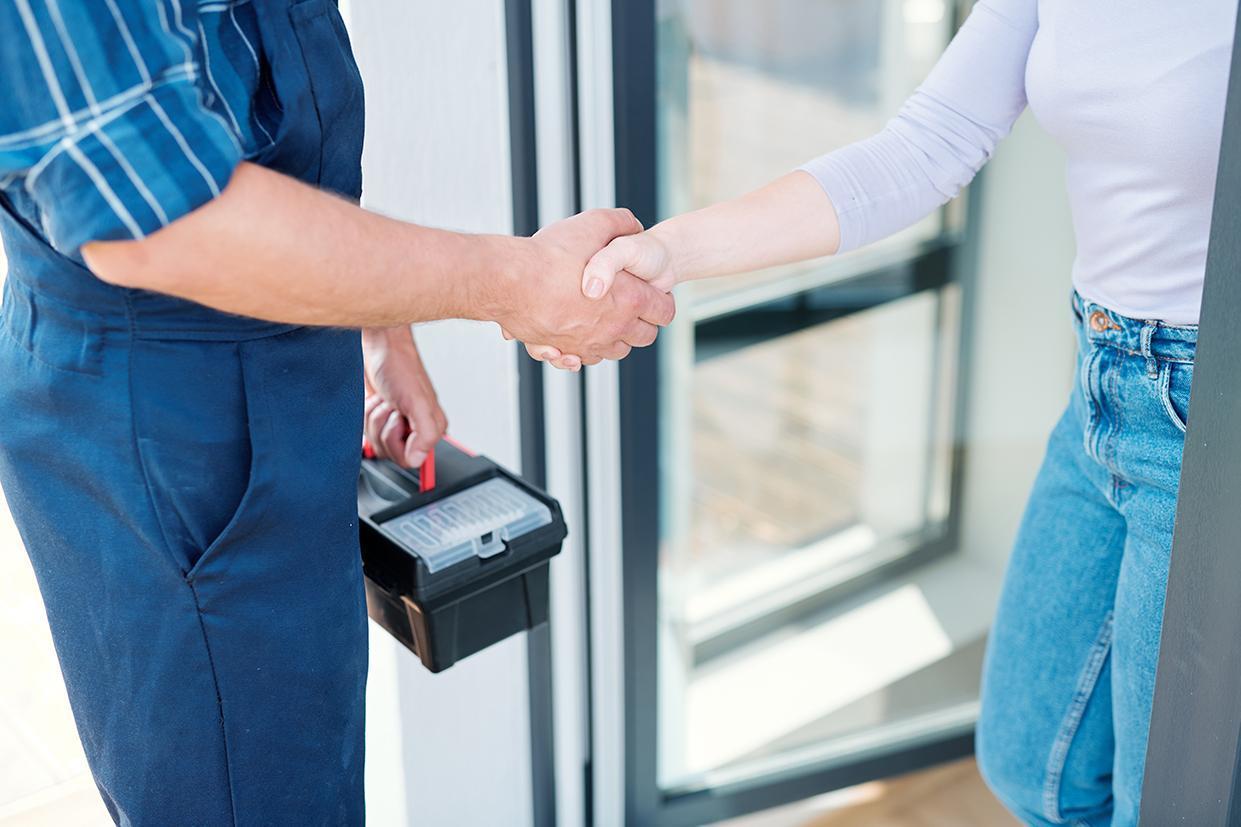 Contract

building and installation institutional and or home use

We at Human Care have long standing experience in delivering larger amounts of ceiling lifts for larger scale projects and or for home use. We have educated personnel who will take care of you and your needs providing everything from drawings and installation design to in person guidance.

On our website you will find more information for you if you're working on any type of project for home use or even bigger projects which would need a larger amount of ceiling lifts or ceiling hoists. Or contact us here.
We hope this information was helpful and that you let our products do the heavy lifting
Letting our products do the heavy lifting minimizes risks associated with manual lifting, we hope that you will let us help you in doing the important work of caring for others.